 Our History
One of the oldest families in France, the Dampierre family has been mixing its destiny with the nourishing land of Champagne for seven centuries.
By marrying Marie Boisseau, whose family was related to the great dynasties of Champagne, Audoin de Dampierre's great-grandfather linked his name to the history of this noble product as early as 1881.
In 1986, Audoin de Dampierre created his champagne house. He put his passion and energy into the development of the house before passing it on to the actual owners whose dedication is to pursue this quest of excellence.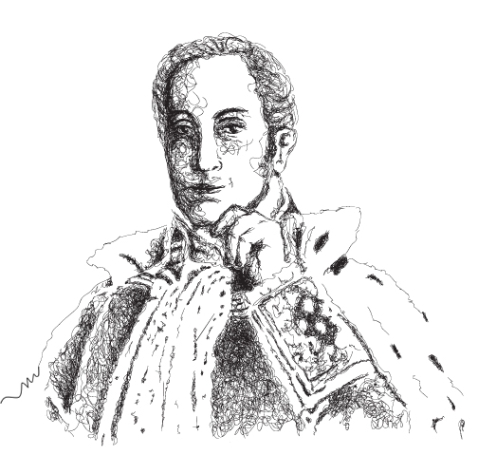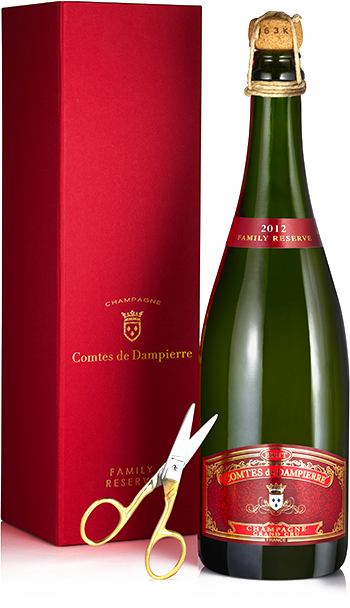 The elegance of traditional tying
The Comtes de Dampierre house has always perpetuated on its finest vintages bottles the art of traditional tying, which has symbolised true French know-how since the 18th century.
Subject to a royal decree in 1735 obliging producers in Champagne to secure their corks with a three-stranded hemp string and to cross it, the House of Comtes de Dampierre wished to perpetuate this noble tradition to the letter. Thus, the tying artisan unrolls its ball of twine, makes a first knot, pulls on both ends, tightens the twine and cuts it. He then turns the bottle and repeats this operation.
Such know-how requires not only great manual dexterity, concentration and precision, but also time, the ultimate luxury in an age where speed is celebrated. For example, when a machine is capable of muzzling more than 4,000 bottles per hour using a wire, a tying artisan can close at most 50 bottles per hour.
Only our Grand Vintage, Family Reserve and Prestige vintages are entitled to such favours. These are rare Champagnes, produced only in the greatest vintages and whose packaging is evocative of 19th century bottles. The opening of these precious bottles is a true ceremonial: the string is delicately cut with small golden scissors and then the cork is slowly removed in order to serve these fine and delicate champagne wines.